Aside from being co-founders of three of the world's most influential conglomerates, what do Google's Sergey Brin, eBay's Pierre Omidyar and Intel's Andrew Grove all have in common? They are all immigrants or children of immigrants. In fact, a staggering 40% of Fortune 500 companies were founded by immigrants, or children of immigrants.
While this may seem like a large percentage, it makes sense when you think about the massive risk involved in moving abroad. People who have the confidence to move to a new country tend to have the drive and motivation needed to start their own business.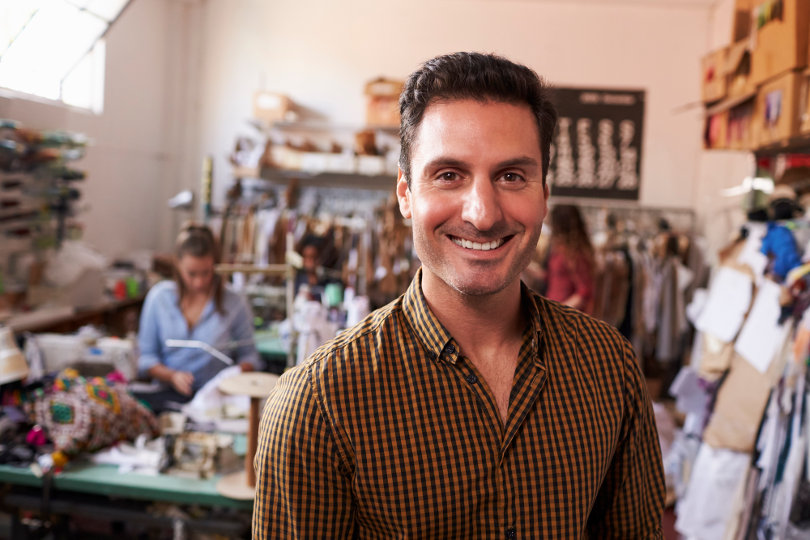 So what is the secret to their success? If you are planning on launching your startup abroad, here are some of the things that should be considered:
Network with fellow expats to find specific skills to help your business
Going out to meet other expats in the country can help you integrate within the community. It can also give you an insight into living in the country – fellow expats will have the experience to teach you local customs and give recommendations to help you settle in. By immigrating, you'll likely be leaving a strong network of friends and family behind. It's important to rebuild this support system and create a strong foundation for your overall wellbeing.
Networking can also make it easier to meet potential business partners, other startups to collaborate with or even people with specific skills that can benefit your business. There are a number of different services and apps you can use to find fellow expats in your country, and you may find specific events or nights dedicated to expat meet-ups.
Explore the business benefits that different locations can offer
Many entrepreneurs choose to go down the route of obtaining second citizenship in a country to launch their startup. There are several benefits in doing this, such as greater international mobility, new markets to target and potentially lucrative investment opportunities.
Caribbean islands with emerging economies have become popular second citizenship destinations with entrepreneurs. Take Grenada, which offers a citizenship by investment programme where individuals can apply for citizenship provided they invest a significant amount in its National Transformation Fund or in government-approved real estate.
Successful applicants are then able to benefit from a wide range of business benefits, such as visa-free travel to more than 115 countries including Singapore, Hong Kong and China – three of the world's most lucrative markets. Grenada also offers generous corporate incentive packages, which can benefit businesses just starting up.
It's also worth considering things such as office rental costs. Berlin has become one of the fastest-growing startup ecosystems, and this is largely due to the cheaper office space on offer than many other major cities around the world. The low cost of living in Germany is playing in the life of the British business traveller and is a massive benefit for startup businesses, who may not be able to offer a high-paying salary to staff.
Research which industries flourish in specific locations
As mentioned, Berlin has managed to make a name for itself as a startup hub for tech businesses. Living costs are 43% higher in London than in Berlin, making it much cheaper to launch a new business in mainland Europe than in the UK's silicon roundabout.
Similarly, Paris is emerging as a startup hub in the tech industry. Last year, France managed to receive more VC investment than Germany, and a first generation of successful entrepreneurs have already started investing in the next generation of startups in the city.
The French government have also launched an initiative known as a French Tech Visa, which is a fast-track four-year residence for entrepreneurs and their families, provided they meet certain criteria. Speaking about the programme, President Emmanuel Macron said: "We want the pioneers, the innovators, the entrepreneurs of the whole world to come to France and work with us on green technologies, food technologies, artificial intelligence, on all the possible innovation."
Other global startup hubs include Boston, which was named a "second-tier" startup capital city by Union Square Venture's Fred Wilson. The city is home to a leading healthtech sector, as well as world-class hospitals and top universities. Boston was recently ranked number 1 among the top 25 startup hubs in America, according to a report by the US Chamber of Commerce Foundation.