It's pretty obvious that buying online is a staple of consumer purchasing habits today. As reported by the Office of National Statistics in 2008, only 5.8% of the UK's retail sales were made online. Last year, 10.7% of all sales were made online.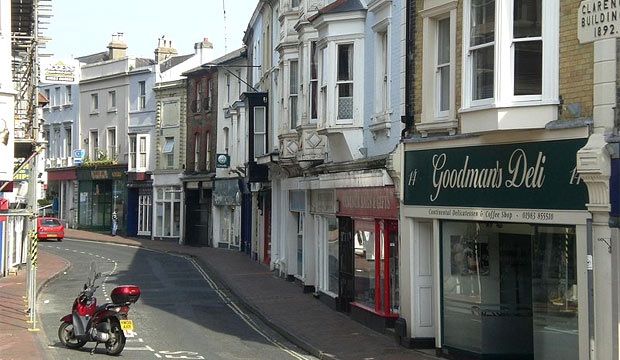 In four years, online sales in the UK have almost doubled, changing the habits of consumers irrevocably.
Many high street stores have felt this change over recent times, with even long established chains such as HMV succumbing to administration. But is this purely down to the advancement of eCommerce?
If we look at HMV, the easy argument could level the high prices of the products on its shelves. Pricing is certainly a factor, yes, but it had emerged while the company's Twitter account had been 'hijacked' that it may have been a general cluelessness of that might well have had an effect. Specifically, a misunderstanding of modern eCommerce and social media networks.
ECommerce Evolution
What this does highlight is that being a little more savvy about social networks can certainly help. But it's not everything. As shoppers are purchasing exponentially, year on year, so the industries that support retailers will be providing other tools and devices to keep up with demand.
Many stores already have apps that can be downloaded to mobile devices, whether they're smartphones or tablets, offering a more convenient consumer experience. There's also contactless payment, making it easier to buy products using an RFID (Radio Frequency Identification) chip in your phone or on your debit or credit card.
There's also the 'Shopping Wall', which was developed by Tesco. A shopper simply takes a photo on their phone of a product on a wall and the item goes into their virtual shopping bag. It's then delivered to their door. What's the benefit? Well, by placing a wall at a train station, shoppers can make their purchases without dragging their shopping home, and get their delivery that evening.
Effective Multichannel Now Easier Than Ever
It's becoming more common for retailers to have multichannel outlets, tying their EPoS eCommerce system with their eBay and Amazon stores. Customers have an understanding, even an expectation, that there are other avenues that a retailer might pursue in order to cover 'more ground'. EBay in particular is ideal for selling discounted stock, and has been known to be just as popular for sales as the primary eCommerce site. Some retailers have even chosen to go with opening an eBay shop as their only avenue, probably starting off as low key sellers shifting a few bits and pieces from the garage.
It's understandable that some retailers might feel overwhelmed by this change in the industry, but it is evolving to create more opportunities to sell to a more tech savvy customer. Of course, many of us don't have the luxury of a marketing and development budget of Tesco, but there are other initiatives that are affordable and manageable. And we can all learn from HMV, who found themselves on the wrong end of modern retail.
Peter Shorney is a keen writer and has worked helping retailers with EPOS software for several years.