The human resources (HR) department is an essential part of the day-to-day running of big business. But when and how do SMEs take the leap and employ staff purely for human resources roles? It can be a costly leap. So what are the solutions?
Remote HR solutions provide an affordable fix. It can even be a flexible arrangement, paying for consultancy services as and when required. It does give flexibility to SMEs who are growing to a size where HR can't be managed in-house without taking time away from those essential to growing the business.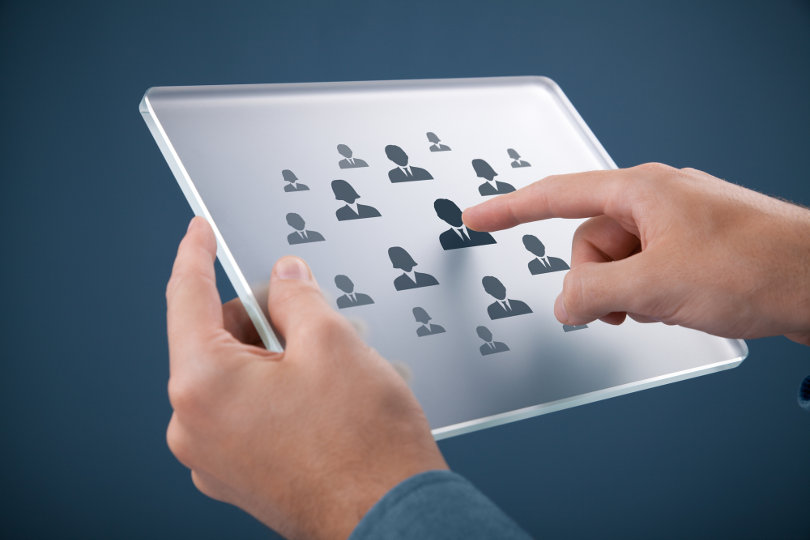 Employment issues and legislation in business can cause a major headache. As a business starts to grow and takes on extra staff, it's common for you, the business owner, to feel bogged down with the extra responsibility.
All growing businesses reach a point where HR can't be dealt with by the founders. At some point juggling responsibilities will have a detrimental effect on the business. However, the cost of taking on a member of staff with the qualifications and experience required to manage staff issues and procedures, might not be a financially viable option.
Many SMEs are looking to remote HR solutions as a cost effective alternative. If your SME is struggling with HR issues, here are 5 good reasons why a remote HR solution could be good for your business.
1. Time
As a business owner you'll have many hats from office supervisor to business development manager, IT director, marketing consultant and chief cook and bottle washer. You'll likely be learning the need to let go and trust the team of staff you are building around you.
Staff issues, researching legislation and implementing procedures, take up a lot of time. It's common in the early growth phases of business to feel like you can have a handle on everything. The truth is your business will suffer if you continue in that vein.
Remote HR companies offer everything from staff advice, to dealing with policies, documentation and recruitment, along with all the related administrative tasks. For many SMEs it makes sense to let experts deal with the day to day employment issues.
2. Flexibility
You'll be all too aware as an SME about the importance of being able to respond to business demands as flexibly as possible. That includes HR demands. Most remote HR companies offer flexible packages to suit you and your business. You may decide to pay for consultancy costs as you go and manage the easier day-to-day procedures in house.
Alternatively, you could decide to use a remote HR company for a one off project to get proper procedures in place, and then manage by yourself. Or you could opt for a monthly package to take all of the pain of HR away from you completely. The great thing is you can pick and choose to suit you and your business and agree fixed fees for anything extra that you need help with.
Having flexibility is key. There'll be times when you need help for sure. There'll also be times when a lean stretch means you can manage things in house with procedures already set up.
3. Systems and procedures
Implementing systems and procedures takes time and constant review. As your business grows, systems that worked at the beginning will likely need to be revised to suit the growing requirements of your business and increased staffing levels.
It may be that you like to keep track of everything yourself, but again the time you spend on HR will undoubtedly be taking your eye away from the crux of the business. A HR system could be all you need to streamline processes and make it easier for you to keep your finger on the pulse.
Using a remote HR company gives you the benefit of experience. They'll be able to guide you in the implementation of procedures that suit your size and style of business.
4. Access to innovative business solutions
Signing up to a cloud-based integrative business system on a global platform is a growing trend for SMEs. Many of these global cloud platforms offer SMEs a wealth of business apps and integrated services which have traditionally been the reserve of larger businesses. The main benefit comes in cost. Even smaller companies are accessing innovative business solutions that they wouldn't have been able to afford a few years ago. HR cloud solutions are an increasingly appealing choice for SMEs.
5. Keeping up with technology
Whatever your business, we now live in a world where every business has to consider part of its growth as technology related. Businesses need to grasp opportunities and accept the change technology is bringing to traditional working practices. As a business owner, it is vital to keep up with the changing trends and to have a reliable list of b2b software available – ensuring any advances or changes in technology doesn't impact the success of your business – or your competitors, by falling behind.
In the world of HR, many businesses are turning to cloud-based systems. A Global HR Transformation Survey by KPMG in 2016 found that "Cloud HR is becoming a leading delivery model for HR technology. 42% of respondents will replace their existing HR system with a cloud based solution."
Chatbots are the next big opportunity in HR, creating simple, automated processes to replace time-consuming tasks such as performance reviews, staff feedback and recruitment. Choosing a good remote HR company should keep you up-to-date with all of the HR related technological advancements.