Selling products online is no longer a novelty. Ecommerce is growing at a rate of 23% year-over-year, with up to 51% of Americans preferring to shop online. Although ecommerce sales are growing, many retailers are still struggling to capitalize on their ecommerce sales channels.
Achieving success in today's online market is no longer just about getting your products out there and waiting to see how they perform. You need to be targeted and strategic in your efforts while also ensuring you take the steps that help you achieve growth.
Here are five ways to maximize profits for your ecommerce store and keep your customers happy:
1. Give Your Customers More Options to Pay
One of the biggest challenges for small ecommerce businesses, that sell digital products or physical products online, is providing a variety of reliable payment options like accepting any credit card or PayPal. To maximize digital product sales, give your customers more options to pay.
You should also minimize the possibility of failed transactions to increase your bottom line while ensuring that your customers get what they want. At just one transaction error, many potential clients will give up attempting a purchase. Any failed transactions lead to lost customers and decreased revenue.
2. Localize the Customer Buying Experience
If you're selling physical or digital products online, you probably have customers all over the world. Your ecommerce platform should allow you to display content in local languages and even allow customers to complete transactions in their native currency. Ensuring that your customers enjoy a localized buying experience helps build confidence when shopping.
An ecommerce platform that offers multi-currency support makes it simpler and attractive for would-be customers who don't live in North America or your business location to make purchases on your ecommerce site without facing challenges like language barriers and payment processing issues.
3. Ensure a Seamless Buying Experience
You need to offer your customers a seamless buying experience to ensure customer satisfaction and boost sales and profits. To improve buyer experience, take these simple steps:
Make your shopping cart visible to visitors
Make registration optional when completing purchases
Speed up your check out processes
Indicate delivery time and shipping cost for your products
Listen to customer feedback and address concerns
Continually improve your offers
Offer more product options to your customers
Integrate the latest technology
These, among many other steps, can help you improve your customer buying experience, giving you the opportunity to impress more buyers and increase revenue for your business.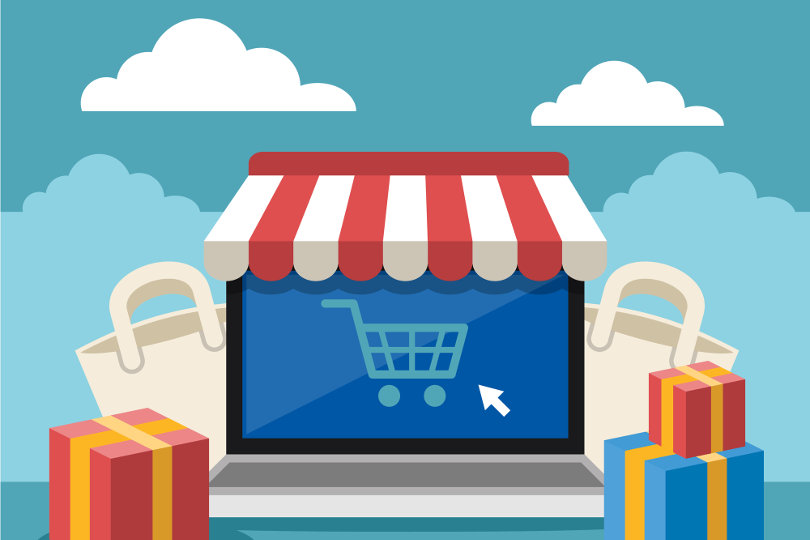 4. Have a Customizable Ecommerce Platform
Ensure that your ecommerce platform allows customization of your website and mobile site pages. A customizable ecommerce platform is a must-have for any business that is serious about gaining a foothold in today's competitive online market. It allows you to provide your customers with personalized content and product pages that speak your brand's message.
5. Reliable Customer Support
Selling online comes with its own challenges. When problems like server downtime or check out errors arise, you want to be sure that your ecommerce provider can fix the issues immediately. Amazing customer service is the difference between businesses that gain more clients and those that lose more every day. Today's buyer is easily frustrated by unreliable service.
Ensuring that your ecommerce store is up and running despite the minor technical glitches that are a norm in online operations is critical in keeping your customers happy. Happy customers mean better business for you through recommendations and more profits.
Summary
As the ecommerce sector continues to grow, make sure that your ecommerce platform has the right features to help your business take advantage of the expanding market. There are more ways to increase sales for your ecommerce business, but you need to optimize your online store and use the right strategies to engage customers.