When you are above the age of 65, you want a streamlined traveling experience with no major problems. Senior citizens can avail the many benefits that a travel insurance cover gives them. If you too are approaching retirement age and are ready to explore the world after dedicating your life to your work, get a travel insurance cover. This will make your travel journeys more enjoyable and you will be able to relax more.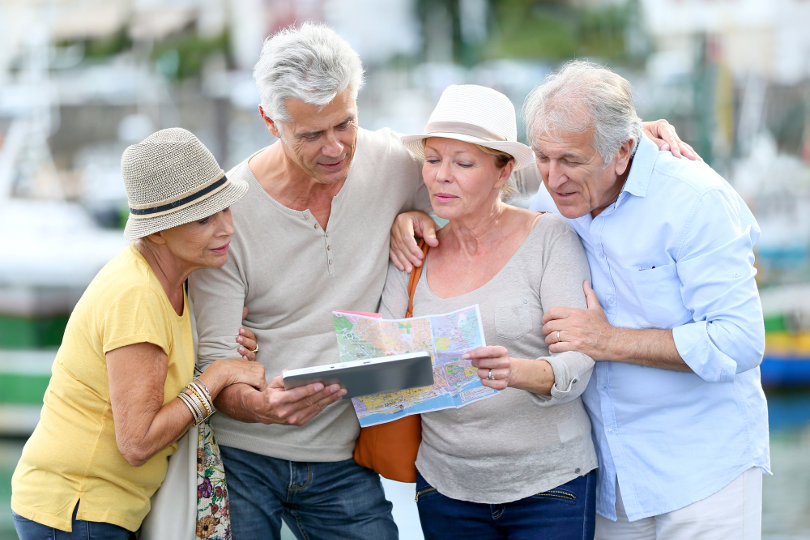 The following are the different ways in which senior citizens can benefit from a travel insurance cover.
1. Pre-existing Medical Conditions
Senior citizens are more likely to suffer from pre-existing or chronic medical conditions. These medical conditions can make your traveling uncomfortable and there might be times where you will have to check in the local hospital. This is when your travel insurance cover can help you.
Many people only rely on their medical insurance cover and do not get travel insurance. This however is not the right way because medical insurance will only give you limited benefits. Therefore, get travel insurance and also lay down all your chronic medical conditions while getting travel insurance.
2. You Can Recover the Cost For Lost Things
Losing things while traveling is very and happens more than you think. There are many newspaper reports about celebrities losing their baggage and valuable things during traveling.
There is no one to blame at times and theft is not the only way you can lose your baggage. The airline that you are traveling in can misplace your cargo, and this can give you unnecessary stress and also increase your workload. While you can easily recover mundane things like a pair of shoe, the story is quite different if you lose something important, like your passport, jewelry, visa documents etc. People with travel insurance are able to recover the cost and reduce their stress to a great extent.
As precaution read your cover carefully because not everything you lose can be recovered cost wise.
3. Cancellations or Delays Are Less Problematic
Travelling is not easy and sometimes life calls and you have to cancel your trip altogether. You will have to cancel all those pre-bookings and sometimes you are even unable to recover the total cost. These last min cancellations or delays are unavoidable sometimes but you are still entitled for a refund.
Travel insurance is a great boon because it will help you greatly in recovering at least some monetary loss. Hotels, agents, airlines and travel companies, will be reluctant to give you a huge refund for delays and cancellations. When you have aarp travel insurance, it will help you recover monetary loss and save you a lot of stress.
4. Emergency Situations Are Handled Better
An unpredictable emergency can cut your trip short by forcing you to come home early than what you planned before. You also might have to evacuate the place you are holidaying in due to natural disasters.
A travel insurance cover will help you during these emergency situations by providing you the help and support that you need. Therefore, to deal better with emergency situations and prevent additional stress, don't forget to get a travel insurance cover at the earliest.
5. Additional Support Is Important
If you are traveling to a new and unknown country, problems may crop up and a language barrier or a cultural gap can worsen things. Things can also get escalated beyond your control and in times like these, you will need all the help that you can get if you get in trouble. Approaching the embassy might be the first thing you can do but that too can delay things sometimes. Therefore, get a travel insurance cover with a toll-free phone support line.
The above were some ways a travel insurance cover will help senior citizens greatly. Do tell us what your thoughts are after reading this article by commenting below.