If you could expand to any international city (where you aren't already), where would it be and why?
The following answers are provided by members of Young Entrepreneur Council (YEC), an invite-only organization comprised of the world's most promising young entrepreneurs. In partnership with Citi, YEC recently launched StartupCollective, a free virtual mentorship program that helps millions of entrepreneurs start and grow businesses.
1. Zurich
I spent some time in Zurich, Switzerland a couple of years ago and I was immediately taken with it. I felt like the spirit of the business culture out there matched my own ambitious pace, and not only that, they were incredibly accommodating in welcoming a new business to their environment. I think that entrepreneurs need to think more globally and ask themselves this question on a regular basis.
– Rob Fulton, Exponential Black
2. Sydney
Unique culture, great nightlife, beautiful people, perfect weather, interesting sports, cute animals and no language barrier make Sydney a great place to live. The political climate, location, allies and business culture give it an edge above all other former British colonies when considering the massive economic expansion occurring in east Asia.
3. Sao Paulo
The Brazilian market continues to expand. While there is a huge income gap in certain locales, there is a very wealthy group of prospective customers who also have their eye on fashion trends. The scene in Sao Paulo influences not only Brazil, but is seen by the rest of Latin America, which we've found to be an incredibly underserved market.
– Aaron Schwartz, Modify Watches
4. Taipei
Taiwan is an amazing, hidden gem of a country for a wide variety of reasons. First of all, it has a very well-educated population that can also be quite creative.It's also a Chinese speaking country, with a higher standard of living, which makes it a great entry point for the wider Chinese market. It's also a relatively cheap country in which to start an office and hire employees.
5. Hong Kong
This is a thriving and dynamic city that is in the middle of Asia and the gateway to China, which will soon be the world's largest economy. Hong Kong has a very business-friendly climate with few restrictions. Between its economic policies and diverse population — many expats from Europe and the U.S., as well as Asians — it's a great place for all kinds of businesses.
– Shawn Porat, Fortune Cookie Advertising
6. Santiago
The culture of entrepreneurship is growing in Chile. As well as being a fascinating and diverse country, more and more people are getting the entrepreneurial bug and the state is supporting this in lots of ways. It would be a great fit for what we do.
7. Copenhagen
Copenhagen is one of the most startup-friendly cities in the world. Podio came out of Copenhagen, and there's a wide variety of startups in their ecosystem. The city offers plenty of co-working spaces, has established accelerators and most importantly, has the kind of startup-minded talent a company needs to get going.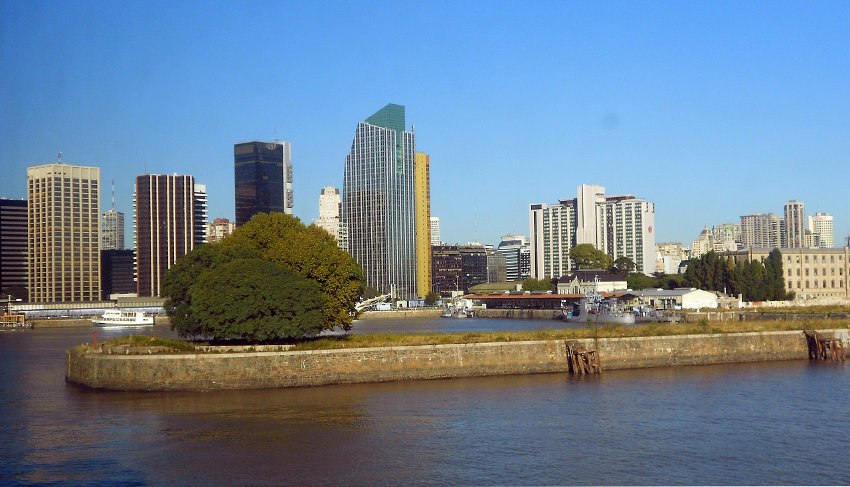 8. Buenos Aires
Buenos Aires has a thriving tech sector, with plenty of quality developer, design and marketing talent. The unpredictable nature of living in Argentina, especially in BA, has made porteños extremely resourceful — they're completely unfazed by bootstrapping or pivots, and they're also very creative. If you want talented people on your team who thrive on uncertainty and change, look no further!
9. Toronto
I would expand into Toronto for many reasons, with the main one being the location convenience. Our headquarters are in Chicago, so I would only be comfortable expanding to a nearby international city. Toronto also offers an abundance of business expansion and location assistance services.
10. Shanghai
If I could expand my business to any international city it would be Shanghai, China. With over 20,000,000 citizens, Shanghai represents a massive population of consumers and business owners. A Shanghai office could also serve as a hub for my business to expand into other parts of China, as well as other Asian countries such as Japan and India.
11. Seoul
Seoul is the capital and cultural center of South Korea. For fashion, retail, beauty, commerce and style-related companies, it is an exceptional city to expand to because there are so many trendsetters in the city who are tech-savvy and actively engaged in the retail category. Many countries in Asia and around the world look to Seoul for style inspiration so it's a great place to be to stay ahead.
12. Tokyo
We are currently seeking to create a presence in Tokyo. Japan embodies the world's third largest GDP and boasts a notable intellectual accumulation and history of innovation. The country possesses strong regional economies and its infrastructure is supportive of business. The World Economic Forum rated Japan as the world's number one business environment in its 2014 Global Competitiveness Report.
– Arthur Ebeling, Idizen, Inc.
13. Istanbul
Istanbul has the best of Europe and Turkey at once. It's full of hard-working, young, tech-savvy professionals who speak English, Turkish and several other European languages. The city is close to major European cities and has been a thriving, constant mix of cultures and civilizations for thousands of years. I'd love to see how its mix of modernity, tradition and technology impact my business.
14. Dubai
Dubai gives you access to the Middle East, Africa and developing parts of Asia. The city is international friendly and there are several large conferences forall types of industries. The growth potential and atmosphere for business development is tremendous!
– Faraz Khan, Go Direct Lead Generation
15. Bangalore
Bangalore is the tech hub of India, which means that it is flush with engineering talent and tons of resources like free office space, tax benefits, etc. Dubbed as the Silicon Valley of the East, there is a good chance that your customers as well as your VCs will be within a miles radius.